We all wish summers were longer.  Get more summer out of your backyard and enjoy hassle free outdoor living in a three season sunroom.  
9 months of use (Early Spring to Late Fall)

No Bugs

No Wind

No Maintenance
Sunroom additions are affordable, add value to your home, and bring a new dimension to family life.
Three season sunrooms are the bridge between where you live and where you want to live…
This very popular style can be easily designed to match the look and structure of the house.  It's defining feature is a single slope roof that forces water away from the house.  
Our studio sunrooms come with tons of customizable options to suit your lifestyle and family needs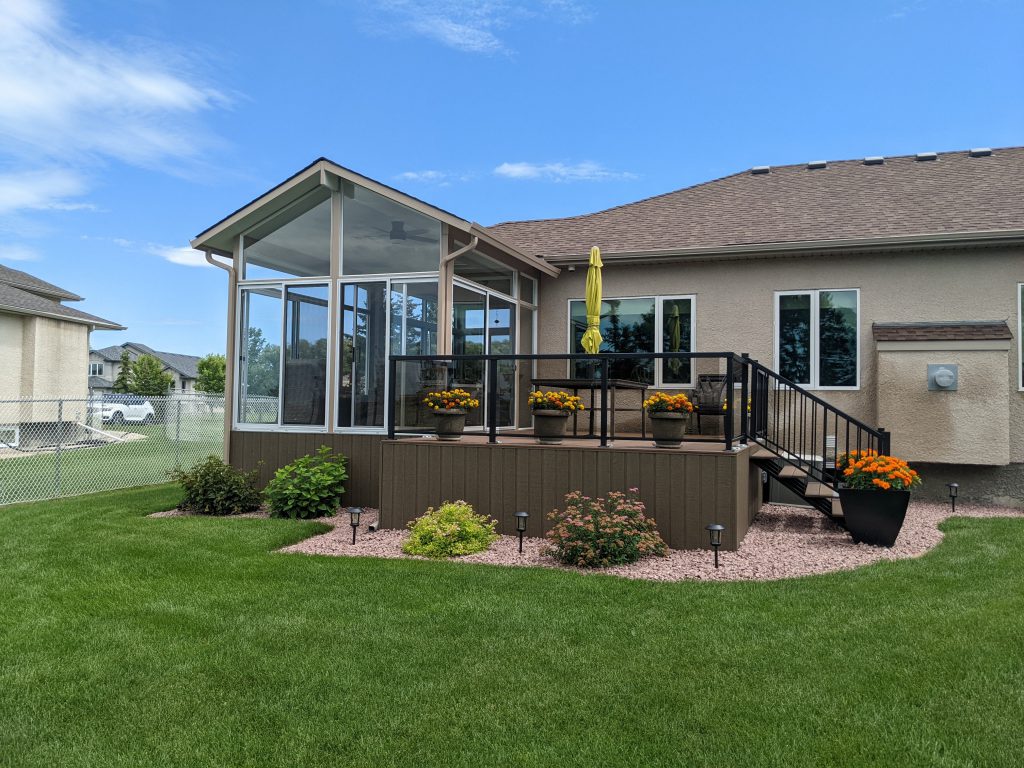 Gable sunrooms provide maximum daylight and stability allowing a larger room that is comfortable, spacious, and peaceful.
These spaces are far more versatile than the studio style, allowing for a variety of options and finishes including matching shingles to the house.
An excellent way to enclose a covered deck or walk out basement.  Curtain walls provide protection from the elements while still allowing lots of natural light into your home.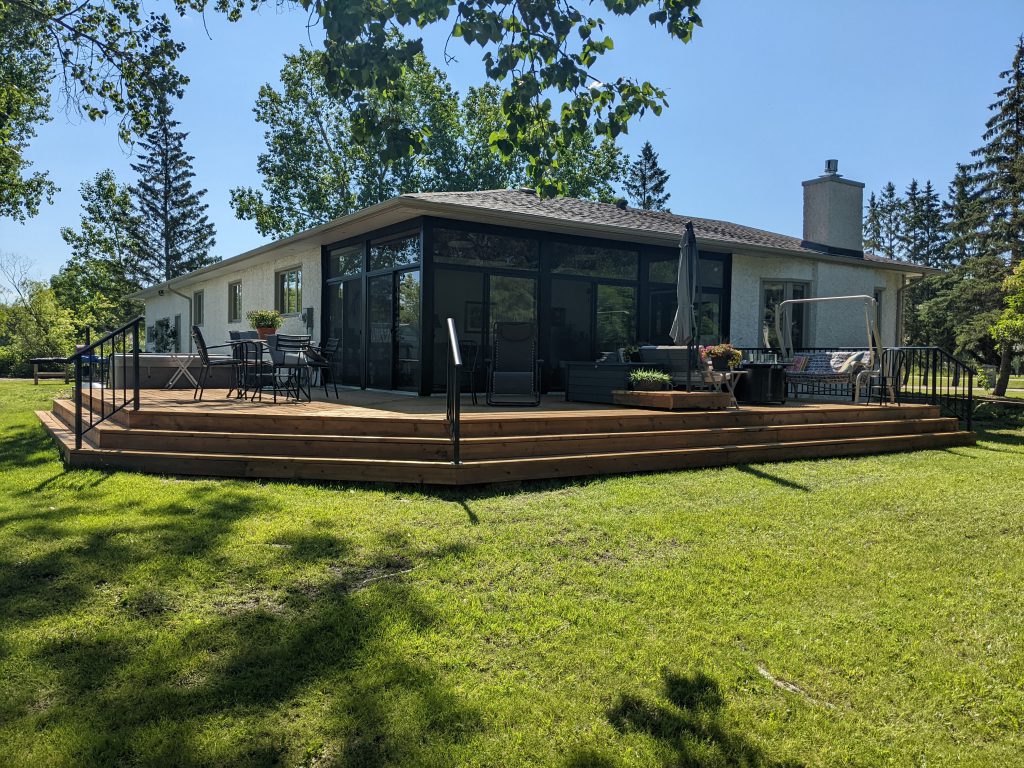 Explore your dream!  Allow us to design your perfect outdoor living space that suits your home, fits your lifestyle, and meets your budget.  We have over 30 years of experience of custom made solutions.  No challenge is to great when it comes to creating your backyard paradise.
Turn your backyard into a stunner with a new deck.  A great deck will not only add to the visual appeal of your outdoor living space they are incredibly functional and fun to use!
Did you know that a beautiful deck can increase the value of your home too!
Looking to add some shaded space to your yard or some architectural interest to your garden.  A properly designed and oriented pergola is an excellent way to increase greenery in your backyard by hanging plants while maximizing the usefulness out of your outdoor living space.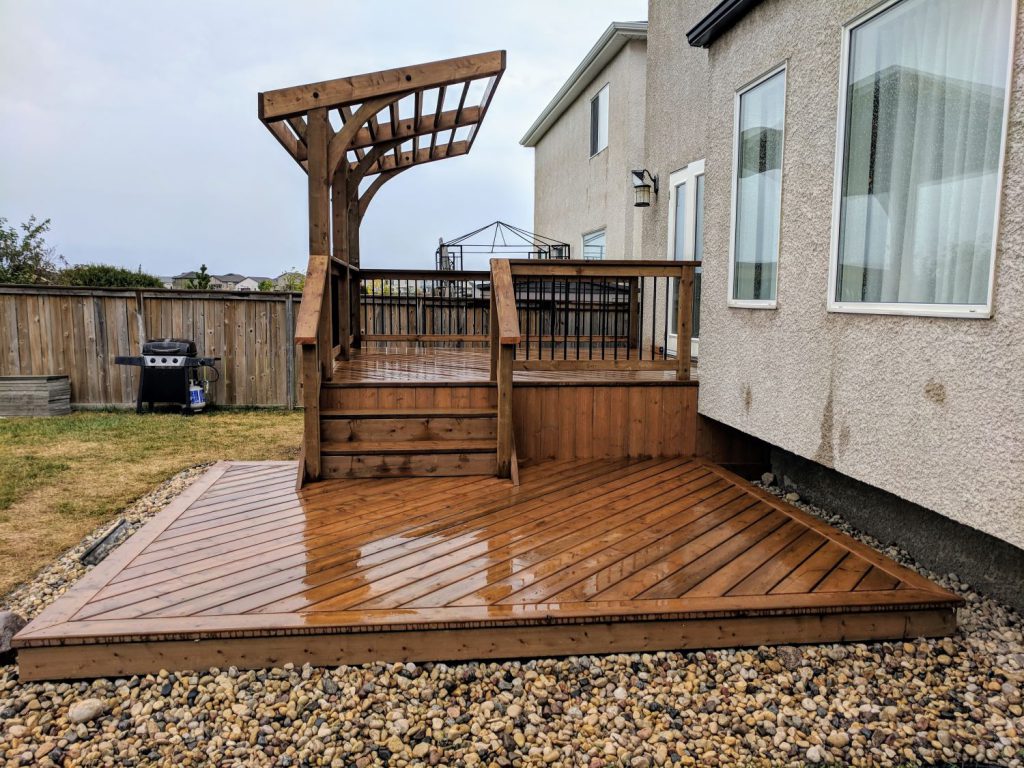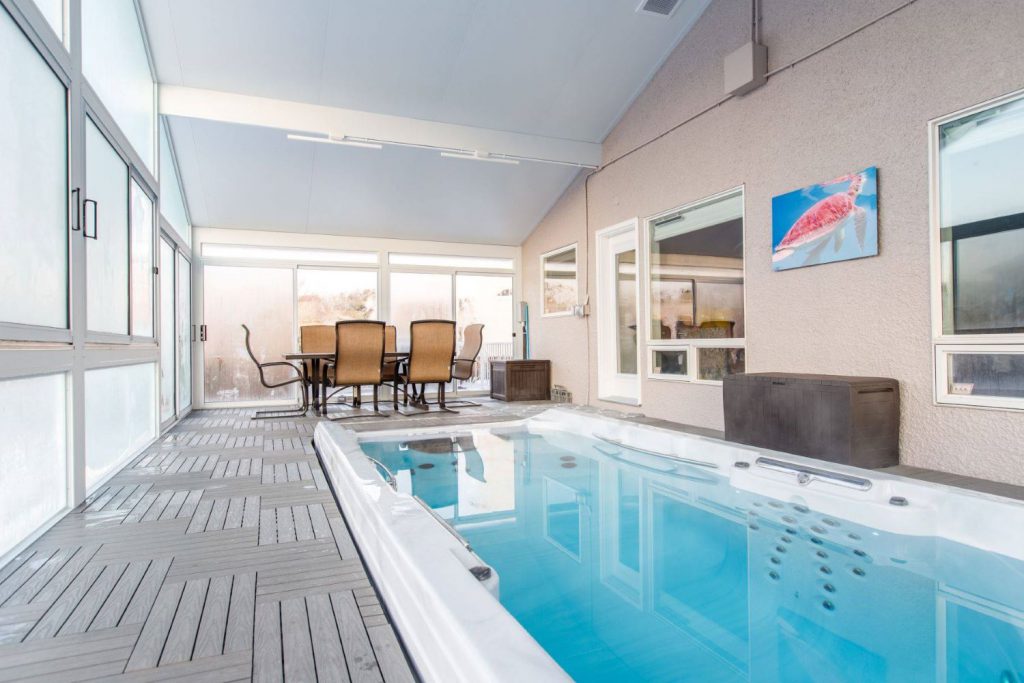 Is your dream to have a swim spa or a hot tub in an enclosed space? We can do that.
Do you have challenging infrastructure? We can work with that too.  
We have several decades of experience and a highly skilled team. We welcome all challenges, and are confident we can make your backyard dreams come to life.